Toolmaking / Special machinery
We have our own tool-shop, fully equipped with the latest technology. Our mix of experienced employees and trainees ensure constant development of skills and allow us to react quickly, flexibly and with high quality to tool changes, tool adaptations and tool repairs.
For new projects, injection moulds can be manufactured completely in-house or using subcontractors as required. Mould flow simulations carried out in advance ensure successful tool designs.
Jigs, fixtures, auxiliary equipment and machine components right up to complete special-purpose machines can also be made in-house.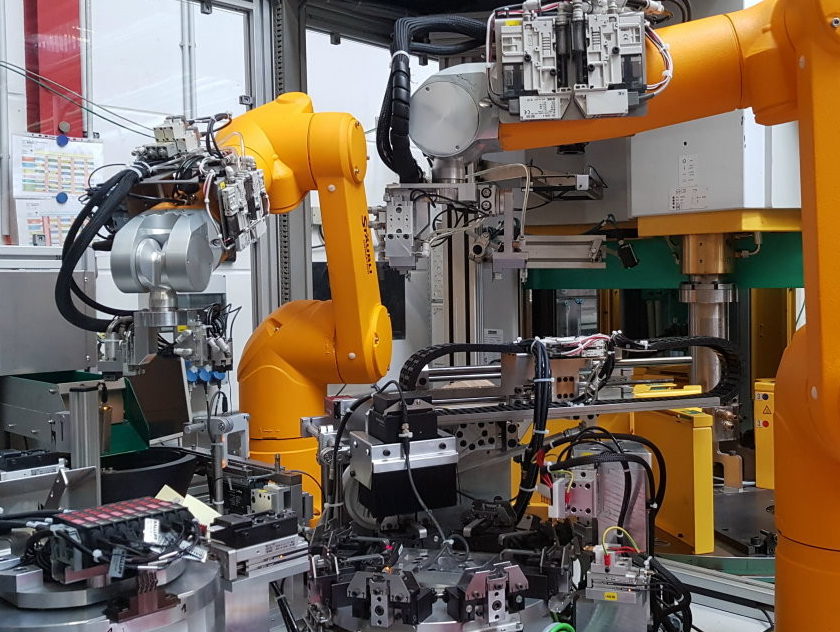 We also offer sub-contract milling, wire and die-sinking EDM and turning services on the following machines:
⇒
OPS-Ingersoll EAGLE V9
(5-Achsbearbeitung)
⇒
HERMLE U.630 T
(3-Achsbearbeitung)
⇒
Agie (Senkerodieren)
⇒
Charmilles (Drahterodieren)
⇒
Charmilles/Agie (Startlochbohren)
⇒
Weiler C30 (Zyklen gesteuert)
Contact: